The following instructions are applicable to Anupama Software: English and all other languages.
1. From the English or other language software page, after payment of registration fee or on requesting a trial version and on verifying your email, you would be taken to the software download page. Click on the 'Install' button to start downloading the software.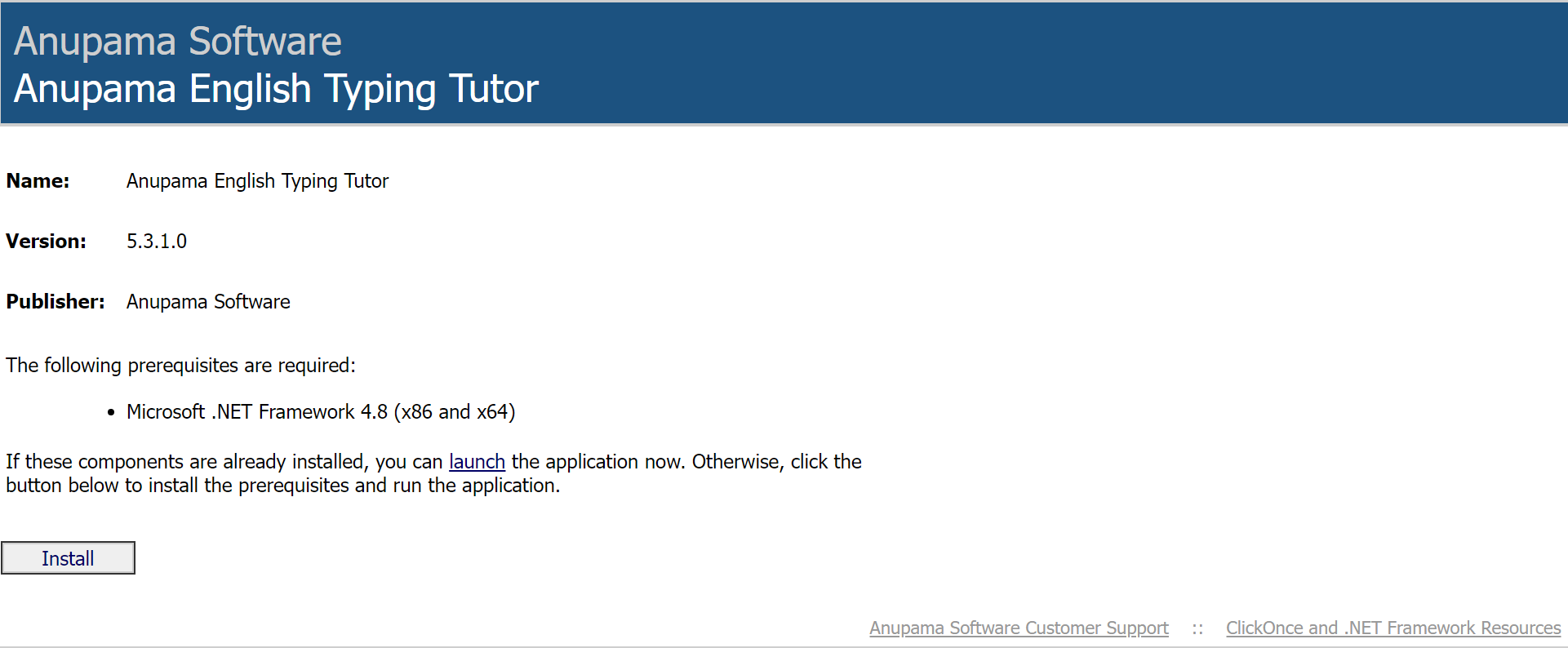 2. Once you click on the Install button in the download page, a security warning pops up and requests you to confirm: Do you want to install this apllication? Click on Install.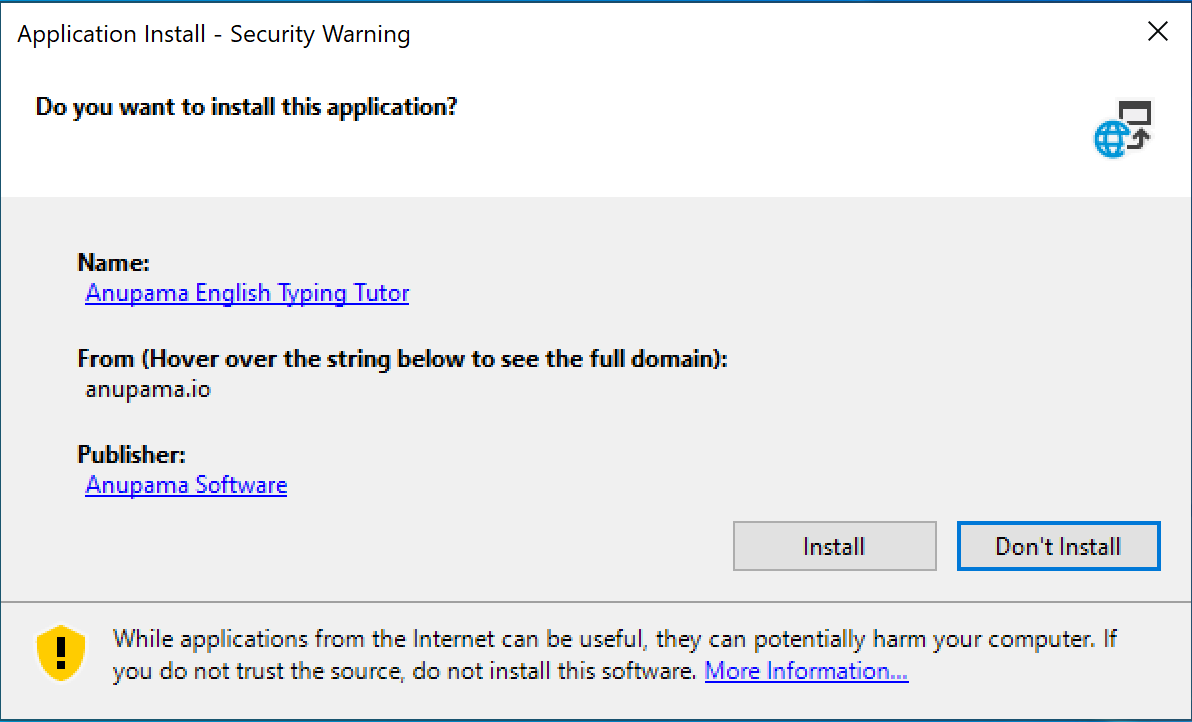 3. Once you click on the Install button, the download starts.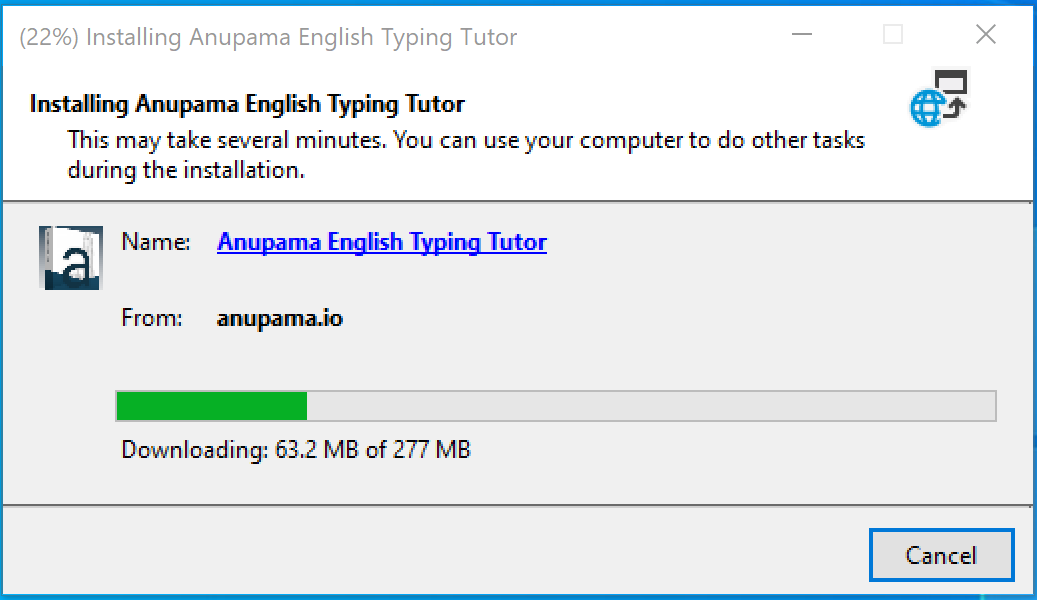 4. Once the download is completed, Windows Defender raises a security concern with 'Don't run' button. However there is 'More info' text. Click on 'More info' to make the 'Run anyway' button visible.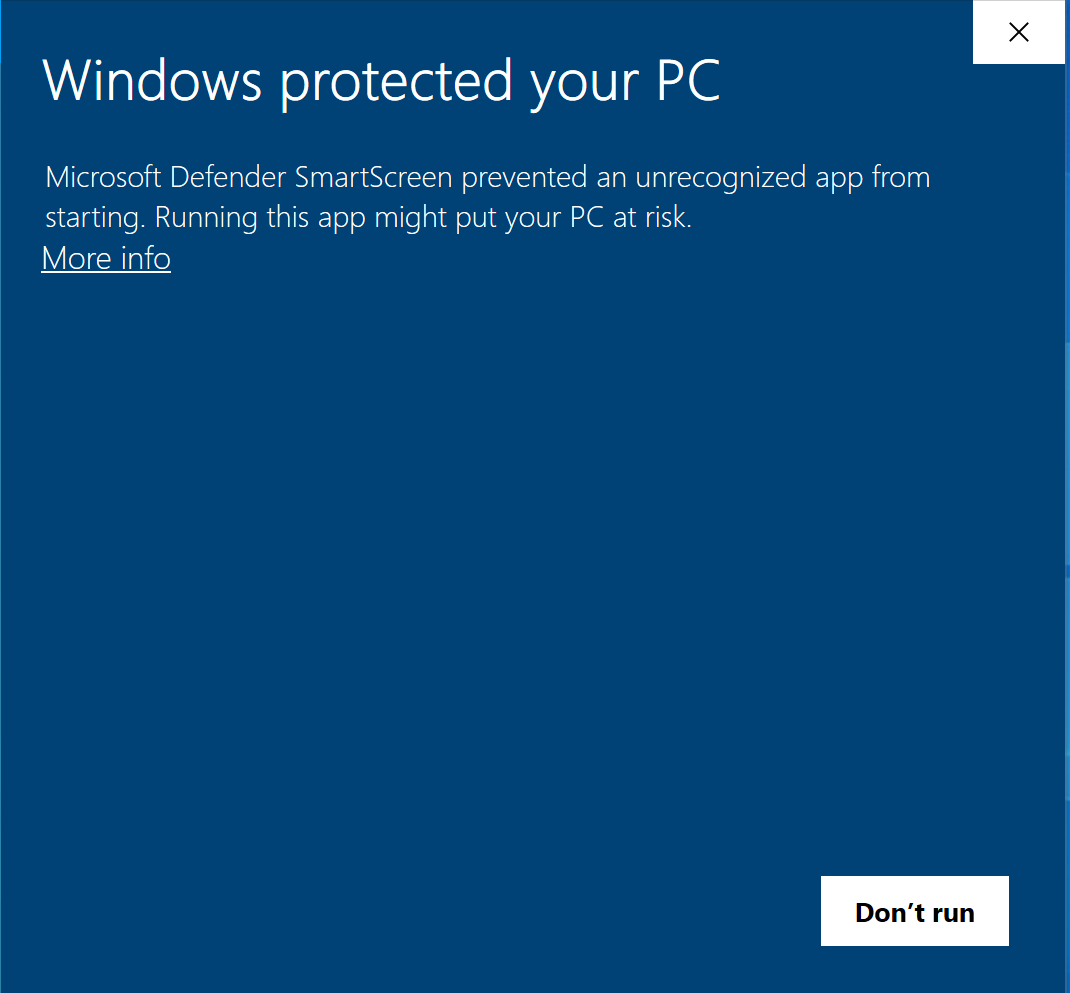 5. Click on 'Run anyway' button to run the Anupama application. This will open the Anupama Software applicaiton.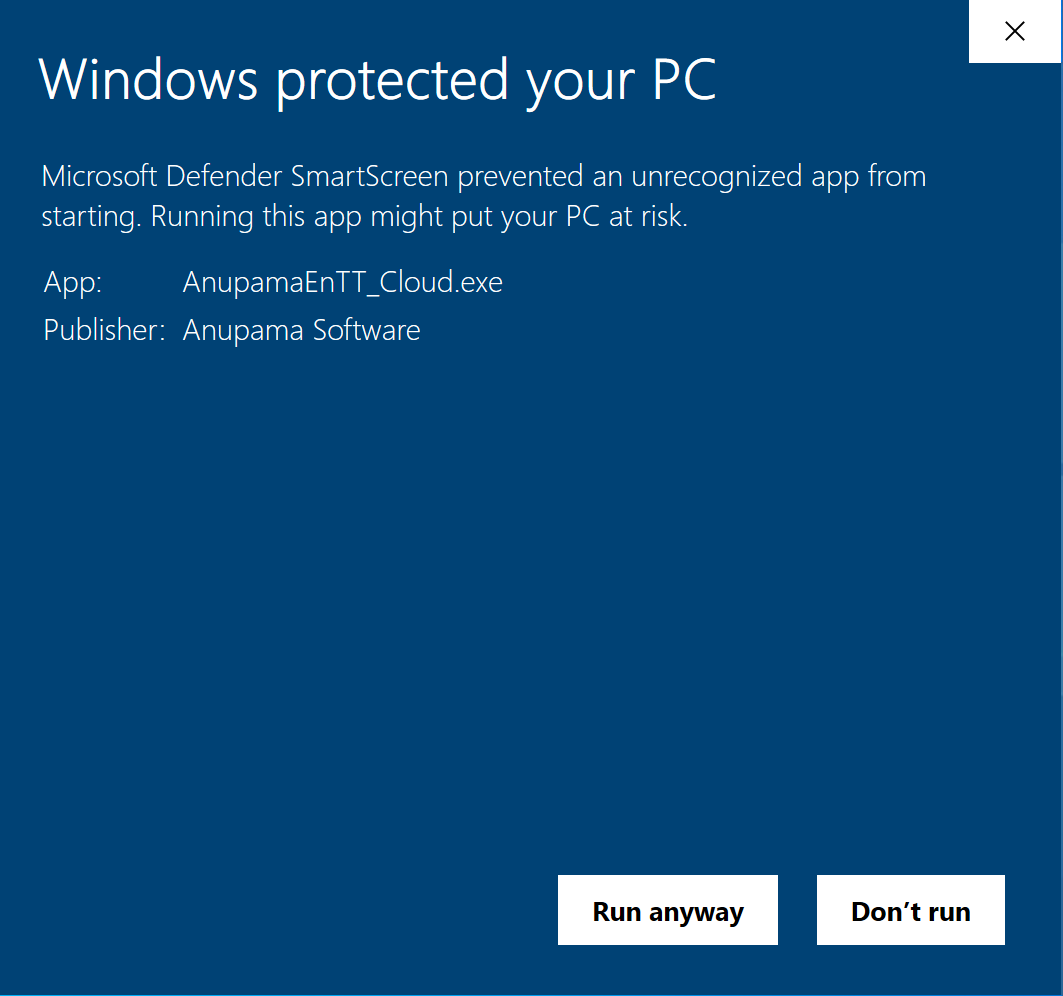 6. On the Welcome window of Anupama Software click on the 'Register' button, to register student details and follow the software instructions.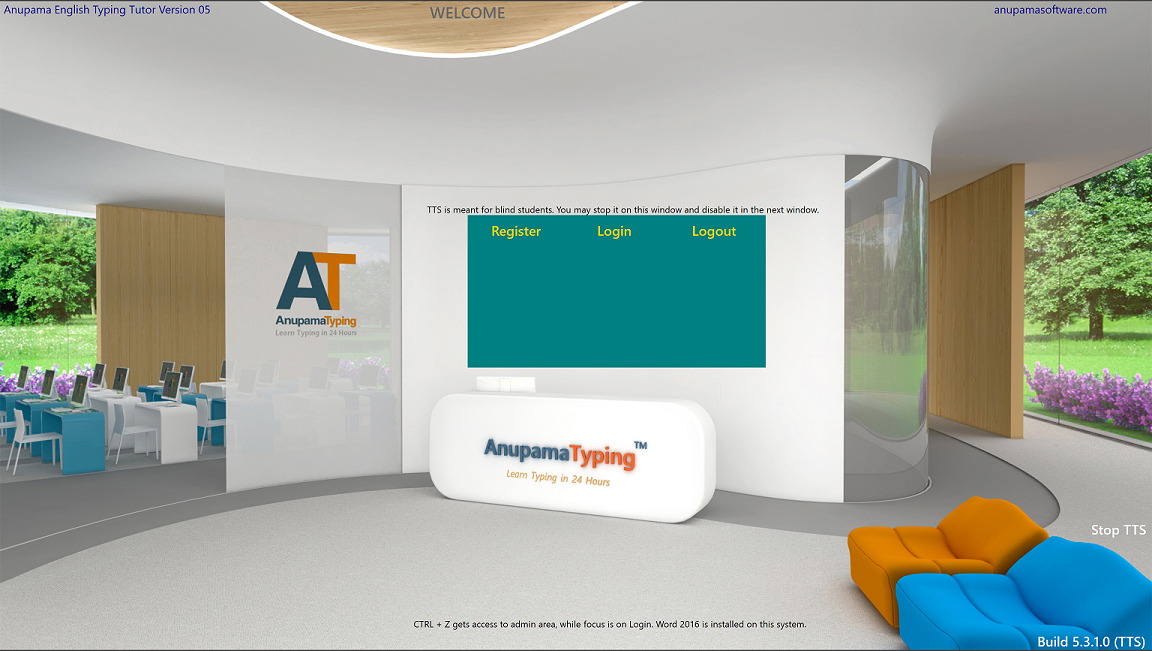 "Welcome to Anupama Software. With Anupama, learning touch typing is a child's play."-Anupama